Healthy Desserts to Try After Weight Loss Surgery
You may think that embarking on a weight loss journey means you have to give up all your favorite sweets. I remember wondering if I would be able to do it. Would I have the willpower? How would I handle cravings? Would I ever enjoy food again? Thankfully, I've learned that living a healthy lifestyle post weight loss surgery DOESN'T mean always depriving yourself. If you're like me, your sweet tooth is REAL! I love having dessert at the end of the day. Needless to say, I was grateful to learn that I can still enjoy sweet treats while staying on track!
The key is to be smart about your choices. Your stomach is significantly smaller post-op, so you must be wise about the choices you make for it. Thankfully, there are tons of options for low-carb, low-calorie sweets these days! By keeping them low carb and low calorie, the treats will have minimal impact on your weight loss goals.
You can make plenty of healthy desserts at home. Some chopped strawberries with sugar-free whipped cream are always delicious. Scatter a few sugar-free chocolate chips on top for extra decadence. You can make all kinds of light, fruity whipped desserts using sugar-free Jello and sugar-free whipped cream. You can even "hack" things like protein bars by cutting them into squares and baking them into cookies. A quick search online will reward you with dozens of fun recipes to try!
Of course, there are ready-made healthy desserts you can buy as well. High Key, Quest, Enlightened, Rebel, Atkins, Lily's, and Fat Snax are popular brands. You can also find and support smaller businesses on Etsy or in town. Low carb, low-calorie desserts tend to cost more than their "regular" counterparts. But remember, not only are you paying more for higher quality, but you're also eating less at a time!
A word of caution. Different low sugar desserts utilize different artificial sweeteners. Some cause people to have stomach discomfort (bloating, gas, diarrhea). For others, they're totally fine!  So, as usual, introduce new foods slowly and gradually. That way, if something disagrees with you, you can identify the culprit right away!
Lastly, make sure you practice mindful eating while enjoying your treat! Desserts will be MUCH smaller than they used to be. Take the time to savor and enjoy it. You'll find that mindfully eating a small, healthier treat can be far more enjoyable than distractedly eating a big bowl of empty calories. You got this!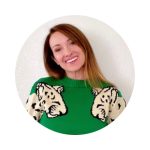 Amy is a 39-year-old gastric sleeve patient of Dr. Tsuda, living In Las Vegas, NV.  She is almost 2 years post-op and has lost over 145 pounds.  Through this weight loss journey, Amy has discovered a passion for health and fitness.  Now, she enjoys sharing her experiences to help others on their own journeys.