How Bariatric Surgery Changed My Life
If I'm being totally honest, a lot of what drove my decision to have bariatric surgery was vain.  I wanted to feel attractive.  I wanted to buy clothes at any store, to wear any style.  I was fortunate enough not to really have any health problems related to my weight.  So, my goals focused more on the surface – the visible results.  Now, almost three years post-op, I'm amazed at the surprising ripples of change that weight loss surgery has had in my life.
I lost weight, of course—140 pounds, to be exact.  So, I achieved my outward appearance goals.  I went from a size 2XL to an XS.  But I came to find that the unexpected changes were the ones that were more valuable to me.
Despite not having any health issues, it was still a welcome epiphany to realize a new zeal for life!  My energy, strength, and endurance have greatly improved.  I've hiked to the rim of a volcano, walked up to the Acropolis in Athens, watched a beautiful sunrise by kayak, ran a 5K, and toured cities worldwide on foot.  Life is certainly more vibrant and full in my life 2.0!
It was also incredible to see the INTERNAL changes I've made.  I've had to build discipline, healthy coping, increased honesty with myself, and strong willpower.  One of the best things you can learn about yourself is that you're stronger than you thought!  I promise you that it is worth more than every size I dropped!
It's also been gratifying to be a role model and mentor for others in their weight loss journeys.  Friends, family, and coworkers have certainly noticed my change.  So, it's not unusual for people to ask for advice.  It's an honor to be able to encourage and empower others as they work towards their own goals.  My surgeon asked me to be in a commercial!  That has to be one of the most memorable days in my life.  I've never had the opportunity to do something like that.  It was so fun!  Getting to write this blog post is another way I'm able to encourage and educate others.
If you're considering bariatric surgery, it might be for similar reasons that I had early on.  And, sure, if you follow the program, you will achieve that smaller body.  But the changes are FAR beyond that!  Find a surgeon and talk to them about your goals, expectations, and concerns.  It just might be one of the most significant decisions of your life!
Related Topics: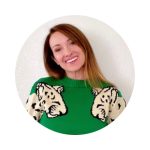 Amy is a 39-year-old gastric sleeve patient of Dr. Tsuda, living In Las Vegas, NV.  She is almost 2 years post-op and has lost over 145 pounds.  Through this weight loss journey, Amy has discovered a passion for health and fitness.  Now, she enjoys sharing her experiences to help others on their own journeys.