How Do I Know I'm Ready for Bariatric Surgery?
So, you're considering having bariatric surgery.  It's a big decision and not one to be made lightly!  So, how do you know if you're ready?  Read on for some questions to ask yourself to help you make the right decision for you.
Are You Ready to Eat Differently?
Bariatric surgery being seen as "the easy way out" is a myth.  Although most everyone will lose weight initially, the weight can come back unless you make lifelong, lasting changes to your diet.  If you're considering bariatric surgery, know that you are committing to change for good!
Are You Ready to Get Active?
Diet is only half the battle.  To ensure you are burning fat and retaining muscle, you will need to exercise regularly.  That doesn't mean that you must start running marathons right away.  Baby steps are the key to success.  But you do have to get moving and keep moving regularly.  This will mean prioritizing time to exercise each day.
Are You Prepared Mentally?
It's normal to be anxious when considering surgery.  Spend time educating yourself, talking to people who have done it, and finding a bariatric surgeon you trust.  That way, you can ensure that your expectations are reasonable and your concerns are managed.
Are Your Loved Ones Prepared?
Bariatric surgery success takes a village.  If you want to be successful, the people you live with and spend most of your time with will also have to adapt.  Educating them about post-op needs, dietary changes, and the importance of exercise can help them be a good source of understanding and support.
How Will You Pay For It?
Depending on your situation, insurance may cover bariatric surgery costs, especially if you have obesity-related conditions like sleep apnea or diabetes.  Even if insurance doesn't cover your surgery, many surgeons offer financing options that can make the dream of bariatric surgery a reality.  Do your research to know what boat you're in and what options you have.
Are you still interested?  Congrats!  If so, it sounds like it's time to find a surgeon and start planning.  You've got this!
Related Topics: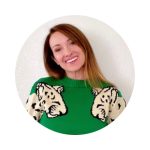 Amy is a 39-year-old gastric sleeve patient of Dr. Tsuda, living In Las Vegas, NV.  She is almost 2 years post-op and has lost over 145 pounds.  Through this weight loss journey, Amy has discovered a passion for health and fitness.  Now, she enjoys sharing her experiences to help others on their own journeys.