What to Expect in the Recovery Room
You're likely curious about what to expect right after the procedure if you're considering bariatric surgery.  I know I was!  Having never had surgery before, I was more than a little nervous.  Read on to learn more about what to expect on the big day!
I remember sitting in the bed in the pre-op room, nervous as I've ever been—gown on, IV in my arm. I started to question myself.  "Am I sure I want to do this?"  My pulse and blood pressure gave away my anxiety, and a lovely nurse asked me how I was feeling.  Call it luck, chance, or divine intervention, but it turns out that she'd had bariatric surgery a few weeks before!  Her encouraging words and seeing her working, happily and easily, calmed my nerves.
Before I knew it, it was time to head to the operating room.  The anesthesiologist told me that he'd started the anesthesia meds and that I'd fall asleep soon. The next thing I knew, I was waking up in the recovery room.  For me, it felt instant.  Other than being groggy and wanting a nap, I felt pretty good!  The nurse made sure that I stayed awake when I tried to drift off.  As I woke up more, I started to feel a little nauseous.  That can be a common side effect of the anesthesia, so nothing to be worried about.  Of course, my stomach was empty, so I just dry heaved a little.  They gave me an anti-nausea patch, and I felt better quickly.
Once I was feeling good, it was time to get dressed!  I was able to stand up and dress, no problem.  That was also my first chance to check out my incisions.  To my surprise, they were small and painless.  I had no issues getting dressed, and then I was helped into a wheelchair and to my friend's car.
The friend who picked me up was a former EMT, so although he knew how to get to my house, he asked me to give him directions.  It kept me awake and alert on the drive home.  Once home, I easily walked up my stairs and was able to walk around, feed the cat, and go about my business.  I did end up taking a nap later, but other than that, it was a typical afternoon.  I was in and out of the surgery center in about 4 hours from start to finish!
All in all, my recovery was surprisingly easy.  I was sent home with prescription liquid pain medicine, but I never needed it.  Of course, not all experiences are like mine.  But hopefully, this experience can help balance out what you may have read elsewhere.
Related Topics: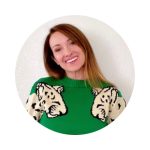 Amy is a 39-year-old gastric sleeve patient of Dr. Tsuda, living In Las Vegas, NV.  She is almost 2 years post-op and has lost over 145 pounds.  Through this weight loss journey, Amy has discovered a passion for health and fitness.  Now, she enjoys sharing her experiences to help others on their own journeys.