Will I Feel Like Myself After Bariatric Surgery?
So, you're considering having bariatric surgery. One of your concerns and questions might be, "Will I feel like myself after it's all said and done?" It's a good question and one worth exploring. Read on to investigate the possible effects of bariatric surgery on self-image.
If you were asked to describe someone, odds are the first few characteristics would be physical – height, hair color, stature, and style. We're visual creatures and what we outwardly see tells us a lot about a person. Similarly, your physical body is part of how you see yourself. Maybe you've always been the "big guy," the "curvy girl," etc.  By contrast, after I had reached my weight loss goal, people called me "tiny," "petite," and "fit" – things I had never associated with who I am.  It was a bit jarring, to say the least!
Especially in the early stages, your body can start transforming faster than your mind can keep up with.  You can begin to experience what is known as Body Dysmorphia – when what you see in the mirror doesn't match reality.  I remember many times buying a top or pair of pants that I thought would fit me, only to try them on and realize they were several sizes too big! My mind was not fully accepting the degree to which my body had changed. Thankfully, with time, your mind catches up, and you start to see the REAL you.
After the weight loss, bariatric patients' second most obvious physical change is excess skin.  It's normal to be self-conscious about it and even see it as more severe or unsightly than it is to others. Excess skin can be uncomfortable to carry around and make some exercises challenging. The good news is that excess skin improves with time and good skin care. You may come to see it as a badge of honor. Or, if you'd like, you can get it surgically removed.
Some ways your body will change might be a bit more surprising to you. With significant weight loss, your body proportions may change as well. Perhaps you've always been pear-shaped or had a round face. Significant weight loss can change our body and face shape dramatically. As a result, our go-to styles may no longer suit us. Clothing and hairstyles you used to avoid might now become your most flattering options! You may end up looking like a very different person indeed!
Successful bariatric surgery involved inward change as well, of course.  To maintain weight loss, we will have to address the emotions and habits that led to the weight gain in the first place.  We will need to become healthier and more active than we were before.  This will also undoubtedly affect your self-image.
The bottom line is this – bariatric surgery will ABSOLUTELY alter your view of yourself. But the good news is that it will likely be for the better!  To prepare for this change, educate yourself about what to expect. Teach your support system as well so they can be there for you. Counseling and support groups can be great resources as well.
Related Topics: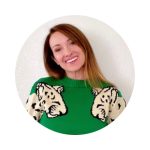 Amy is a 39-year-old gastric sleeve patient of Dr. Tsuda, living In Las Vegas, NV.  She is almost 2 years post-op and has lost over 145 pounds.  Through this weight loss journey, Amy has discovered a passion for health and fitness.  Now, she enjoys sharing her experiences to help others on their own journeys.