Meal Prepping After Weight Loss Surgery
If you're like me, your social media is probably bombarded with posts, pins, stories, and reels showcasing all kinds of inspiring meal-prepping hacks. From the cool containers to the seemingly seamless grab-and-go lifestyle, meal prepping can be a great way to save time and money and stay on track with your dietary goals.  Here are some great meal-prepping tips as well as why they work:
Step One – Research!  To get started, let's try meal prepping for a week.  You'll need to have your recipes figured out before heading to the store to know what to buy.  Try to put together a week's worth of recipes that incorporate the same ingredients multiple times but in different ways.  For example, a pound of ground turkey sausage could be cooked in patties for breakfast and incorporated into pasta sauce for dinner.  Buy some chicken breasts, frozen veggies, low-carb tortillas, and low-carb noodles, and you're well on your way to planning your week!
Planning your meals will help you save money and reduce food waste.  Remember that you will eat much smaller meals than you're used to.  So, it can be helpful to do your grocery shopping more mindfully by planning your meals.  For example, let's look at that same pound of ground turkey sausage.  You're likely to only eat 1-2 ounces at a time with your meals.  So that 16-ounce package is going to last longer than you think!  Managing the number of perishable items you buy can save you a LOT!
Remember that you are working with limited tummy real estate when planning your list!  It is now more important than ever that what you put in is nourishing your body.  Look for high protein, low net-carb foods.  This will ensure that you retain muscle and burn fat while losing weight.  The easiest way to stay on track with this is ONLY to give yourself healthy options!  If there is no junk food around, you can't reach for it!
Step Two – Shopping. Now that your shopping list is ready look for coupons and sales.  Many grocery stores now have apps that allow you to load coupons automatically applied when you check out digitally.  This may not have been worth your time when you used to run into the store on impulse, but now that you're shopping with a plan, you might be surprised how much you can save.
OK!  Now you've gone to the store and gotten your supplies for the week. You even have the cool containers washed and ready…
Step Three – Prep. The final step is to pre-prepare your meals as much as possible.  This may mean cleaning and chopping veggies, marinating meats, etc.  Some people make large batches of pasta sauce or soup and then freeze them in single serving-sized containers.  You could mix some eggs, chopped lunch meat, veggies, and shredded cheese, pour the mixture into a muffin tin, and bake it.  The result is perfect individual-sized frittata bites that can be refrigerated and reheated each morning for a healthy breakfast.
This is also your time to use a food scale, measuring cups, and spoons, and to take the time to understand your portions. In the past, throwing together a meal may have meant a lot of eyeballing and guesswork, but this slow-paced prep day is a good time to understand what you're putting into each container. Make note of them by putting these meals into your food tracker, which becomes automatic. You have the entry already inputted, and all you have to do is log it on the day you pull out that meal.
Prep isn't just for convenience; it allows you to start seeing what a portion looks like and nutritionally what's inside each one. Eventually, your eyeballing will become skilled, and you'll not only prep without much thought, but you will also recognize ideal portions and how you feel when eating them.
Meal planning can seem intimidating at first.  But, if you stick with it, I promise you'll find it worth your while.  If you're not accustomed to meal planning, look for some resources online.  There are plenty of blogs and YouTube channels to help you!
Find a system that works for you, and work it!
Related Topic: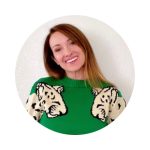 Amy is a 39-year-old gastric sleeve patient of Dr. Tsuda, living In Las Vegas, NV.  She is almost 2 years post-op and has lost over 145 pounds.  Through this weight loss journey, Amy has discovered a passion for health and fitness.  Now, she enjoys sharing her experiences to help others on their own journeys.